Keep your family and friends informed of your travels and adventures when you're away
Make a travel notebook with a map of your itinerary along with your notes and photos
Work in airplane mode by default
Capture your best moment, don't worry about the network availability.
When you're journeying in remote places, you want to save on battery.

The app is designed with autonomy in mind.
Write your notes, take photos, the app will store them in your device.

You'll be able to sync your journal for backup and publication, once you get back online.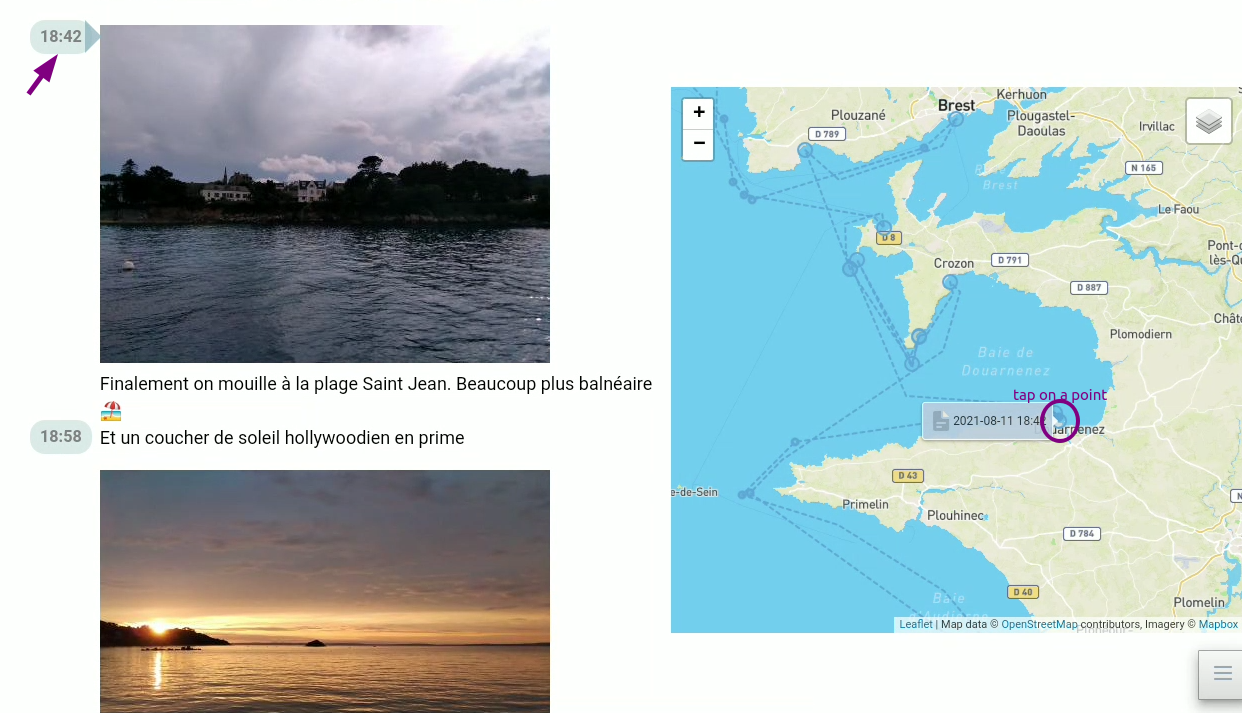 Your story in chronological order
Your trip's notes & photos presented with a map of your route
Your journey is presented in chronological order along with an interactive map, so your whole story reads like a novel.
Your journey sits nicely next to a map of your itinerary
Click on a marker to read the related note, view some associated photos.
Quickly capture the important moment of your trip
Take a snapshot

Jot down a quick note

Log a GPS position

Or

Write longer, more structured illustrated notes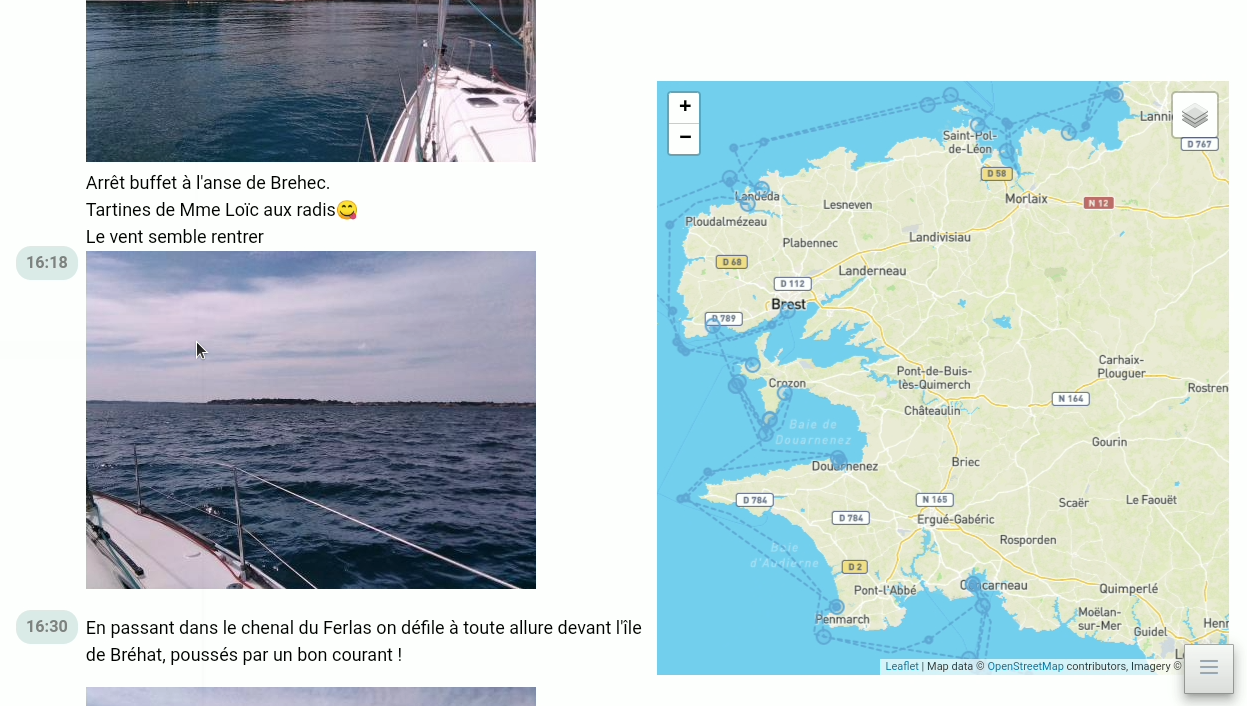 Publish at your will when you get back online.
Once you exit from airplane mode, the app will not try to "call home" unless you ask it to.
You can safely connect to check your messages without fear of uploading Mega bytes of photos.
Feature Overview
Private URL

Keep your notebook on a private URL if you want.
Your public page can hold an archive of your previous adventures.




Small footprint

The app is designed with autonomy in mind.
We do our best to give it as small a footprint as possible and be light on battery consumption.




GPS position entry

Log your GPS position in multiple ways:
- Using your GPS antenna if your device has one
- or enter it manually.
NavJournal will accept different format:
· D° M'decimal (works well with Raymarine, Navionics)
· D° M' S'' decimal (works well with GPorter, Canmore)




Track editing

It may happen that your track on the map crosses section of land that are not part of your itinerary.
The app gives you a way to edit your track to make it more relevant.
Very handy if you're traveling by boat around coastal lines.



Apply for early access
Enter your email to get en invitation.